Promo Products Hiring - FAQ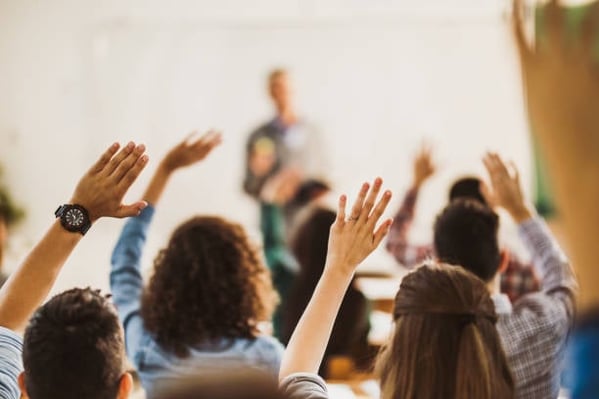 Are you considering outsourcing?
Perhaps you're thinking of hiring offshore Customer Service Reps or Accounting Assistants?
If so, then you might have some questions about how the process works and, in particular, how we hire here at DCX to find your superstar team members.
If you don't see your question covered below, then just get in touch!
What kind of roles does an outsourced team member typically cover?
Our team members cover a wide range of roles and functions. We find team members for you based on the role YOU need! However, we have outlined our most common roles for the promotional product industry.
How long is the process?
When you hire through DCX, it takes about 3 weeks to get a team member started in a role- this is from the time you sign your contract.
This will give us enough time to hand-pick candidates based on your needs, conduct the interview process, enroll them in our onboarding day, and lead a kickoff meeting.
How do you source your talent?
We have a Talent Acquistion Team with members in the Philippines as well as the US who source the talent for your open roles. Talent can be sourced from things such as referrals, our Promo Academy, and job postings. DCX handles it all - pre-screening, testing, reference checks, etc.
What does your onboarding and initial training look like?
On your kick-off call, we will help you create an onboarding blueprint for your new hire and will be there to support you throughout the whole process.
We've also made an investment in each Team Member to enroll them in a full day of training before they begin with new clients. This day includes New Employee Orientation and Promotional Business Overview and Training.
How are DCX team members trained in Promo?
We have a program called the DCX Promo Academy that gets our team members up to speed on all things Promo. We have a graduating class from this academy each month.
If you don't end up hiring from the Promo Academy, we also have the DCX Promo Academy Express. It is an intensive 4-week course open to our existing customers and aimed at aspiring Sales Assistants or Production Coordinators.
How will I be supported after the hiring process is complete?
You will be assigned a Customer Success Manager who will be your go-to point during your time working with DCX. After you finalize your hire, your Customer Success Manager will hold regular check-in calls with you.
Customer Support is also available all working hours EST to PST, at support@delegatecx.com
How are outsourced DCX employees treated?
Our DCX employees in the Philippines are the lifeblood of our business and a part of our DCX family, therefore...
At DCX we offer our PH employees the most competitive pay in the industry, comprehensive benefits and perks, performance-based bonuses, health benefit packages, maternity benefits, a benevolence fund, a PTO plan, and work from home allowance.
Can I get a part time teammate?
We do not cover hiring for part-time roles. We provide full-time dedicated team members for your unique business.
If you didn't find the answer you were looking for, check out our general FAQ page or book a meeting with our Sales Team HERE.