Typical Promotional Products Industry Jobs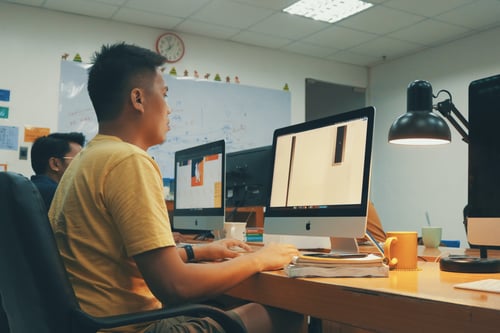 We know the Promotional Products industry is, by nature, insanely busy! However, there are common job areas in Promo that can often be approached differently so that they're not holding back your business or causing workload bottlenecks.
What do we mean by approaching these roles differently?
Well, firstly, we can outsource these roles. They don't always need to be filled by expensive, onshore resources. In fact, outsourcing these job areas frees up your US team to focus on more strategic tasks like growing your business!
Second, we can combine job tasks so that hybrid roles are often created where skills are similar. For example, a Sales Support specialist can often take on typical EA/PA tasks. Or a Graphic Designer can take on the task of creating sales and promo presentations.
From years of working in Promo and hiring for hundreds of successful Suppliers and Distributors, we've been able to identify the typical Promotional Products industry jobs that benefit the most from this new approach.
Here's a rundown of the typical Promotional Products jobs.
Accounting delays can cause many upstream issues in a business! Accounting Assistants are able to minimize these delays and perform tasks such as invoicing clients, processing bills, reviewing vendor statements, and processing cash receipts.
Never underestimate the power of great graphic design! Outsourced Graphic Designers are highly skilled and can help with all of your design needs. These hires can handle things such as presentations, virtual mockups, vectorizing logos, designing marketing tools, and more.
Another typical job is a Production Specialist. These team members will handle tasks such as order tracking, confirming proofs and approvals, and ensuring shipments are squared away.
Are E-Commerce sites taking over your day to day? E-Commerce Associates can help by building sites, maintaining and updating sites, responding to inquiries, inspecting pages and product information...and it doesn't end there!
Customer Service Representative
Get time back in your day, while also making your customers happy with improved customer service. Customer Service Representatives are ready to review and track orders, complete follow-ups, answer questions, track shipments, and more.
Get your salespeople selling more! By adding key support personnel, you can grow your revenue and let your salespeople focus on what they do best. Sales Assistants perform tasks such as creating proposals, checking inventory, getting estimates, and sending proofs.
All of the above roles are ones we hire for day-in, day-out at DCX, helping hundreds of Promo Suppliers and Distributors to free up their team's bandwidth and grow their businesses.
If you're interested in hearing more or filling your business' open roles, then book a meeting with our Sales Team HERE today!