Are You Ready for Outsourcing? A 5-Step Checklist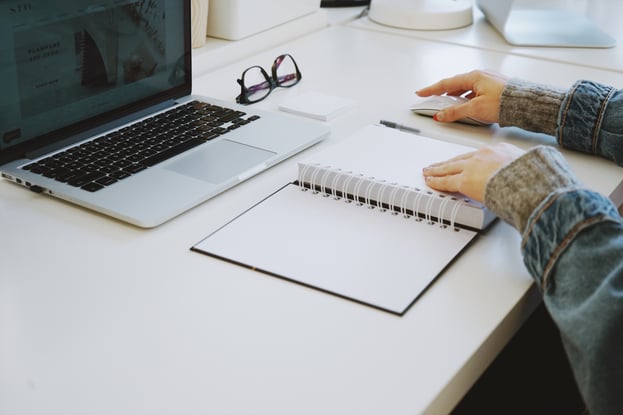 Promotional Products businesses are constantly seeking ways to maximize their potential and gain a competitive edge. As you look to grow your team and keep up with increasing customer demands, one strategic approach that can significantly transform your business is outsourcing.
Outsourcing allows Promo companies to tap into specialized expertise, streamline operations, and achieve cost efficiencies. By leveraging external resources and delegating non-core functions to trusted partners, you can concentrate on your core competencies while also adding invaluable support to your existing teams.
In this article, we'll delve into the world of outsourcing and explore whether or not your organization is ready for it.
Get ready for your 5-step checklist!
1. DO YOU HAVE A PLAN?
The concept of support for you and your team obviously holds immense appeal, particularly when your business is thriving and demands are overwhelming.
However, for outsourced support to truly make a difference, it requires a well-defined plan. This includes:
Defining the job

– remember, this doesn't have to be a 'role' per se, it can be a list of tasks that you know you and your team need help with. A great start here is to gather some examples of the tasks at hand. Then, create a

job description

.

Establishing clear roles and responsibilities

– who will your outsourced team member report to, where will their job end and another job start?

Setting key performance indicators (KPIs)

- this is crucial to set your team member up for success. What metrics will they be working to each day/week/month, and how will you measure and monitor those?
"Without the additional support we've added through DCX, we would not be able to maintain the first-rate standard of customer service our customers have become accustomed to."
Don Myers, Coloring Book Solutions

2. ARE YOU READY TO DELEGATE?
It's not uncommon for individuals to recognize the need for hiring assistance, but then encounter challenges when it comes to effectively delegating tasks. To overcome this, it's worth taking a cue from acclaimed leadership manuals and identifying tasks within your realm that are prime candidates for delegation. Determine your areas of passion and expertise, and entrust the rest to others! By doing so, you can focus on what you truly enjoy and excel at while allowing delegated tasks to be expertly handled.
3. ARE YOU READY TO BECOME A MANAGER?
When you outsource (especially through DCX!), you gain access to a wealth of value-added services, including assistance with hiring, training, and onboarding. However, it's important to acknowledge that by doing so, you'll also be welcoming a new direct report into your team.
Regardless of where they are based, remember that people are people, and embracing the challenges that come with this experience is crucial. While there may be moments of frustration, it's important to recognize that the journey is incredibly rewarding when we discover the perfect fit for you and your business.
1 Assistant Per $1
"I am making sales calls for the first time in 4 years. Prospecting and selling is what I am good at and what I should be doing. Getting back to this has allowed me to have projections to possibly double or triple my sales in the next 12-24 months."
Rod Kuncaitis, ASB

4. GET READY FOR TRAINING & FEEDBACK
Finding time for training may seem challenging, but in our experience here at DCX, it's one of the most crucial aspects of this experience. While we will provide support throughout the process, nobody knows your business, clients, and processes better than...YOU! So, be ready to allocate ample time for video call interactions, comprehensive training sessions, and regular feedback as you guide your new team member towards proficiency.
Although it may initially feel demanding, rest assured that the investment will be truly rewarding—we promise!
5. CREATE AN ENVIRONMENT FOR SUCCESS
Creating an environment for success is crucial for unlocking the full potential of your new outsourced team member. Here are just a few things to consider:
Have you got the necessary

software and tools

in place to optimize your workflow?

Are you prepared to prioritize regular meetings, educational sessions, and feedback 121's?
Have you considered a bonus plan to reward exceptional performance?
By dedicating effort to these aspects, you'll not only be laying the foundation for your new team member, but you'll also be ensuring that they stay motivated to thrive and excel in their role.
The benefits of outsourcing far outweigh any pre-work you need to do to set your new team member up for success. In no time at all, you'll be gaining back time in your day to focus on what you do best! Just be sure you put a bit of work in upfront to be prepared for the full outsourcing experience and to get the most out of having that extra layer of support!
Want to discuss if your business is ready for outsourcing? Book a meeting with our team today!